V&A Design Competition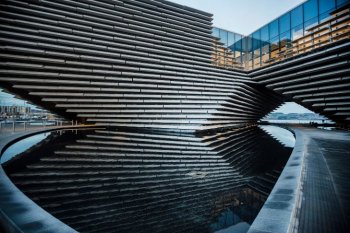 The V&A in Dundee are running a competition open to S1 and S2 pupils across Scotland which sees teams compete to create a design which tackles loneliness and isolation in schools. Our S1 team meet in CDT at lunchtime once a week and are rising to the challenge!
Pupils began by observing their peers in social areas at break and lunchtime and then created a mind map of all the barriers to inclusion and socialising. The team put their heads together and began generating ideas. It was really encouraging to see pupils adopt an open mindset – no idea was too 'out there'!
After a lot of lively discussion and healthy debate, the team whittled down their options and settled on a concept; an architectural response called 'Social Hive'. The concept behind Social Hive is to utilise larger open areas to create flexible social spaces which would encourage users to shape their own environment by using furniture which can be folded away or assembled as a team. The hope is that these safe, comfortable spaces will facilitate social interactions between peers.
The team were delighted to receive notification that their competition entry was selected to go on to the next phase which is to take part in a 'Design Jam' at the V&A in Dundee where they will have the opportunity to prototype their idea with professional help from staff there. Best of luck to the team.